Happy first of December friends!
Today I'm going to share with you the wreath I made the other day. I've been invited to play along and create something for the Christmas Inspiration Week blog hop that's going on over at
Scrapping Everyday Miracles
. The request came at the perfect time as I knew I was going to make a Christmas wreath, and wanted to include a tutorial to help you make one too. I decided to go with a more contemporary look, rather than the traditional red and green.
Here are the supplies I purchased.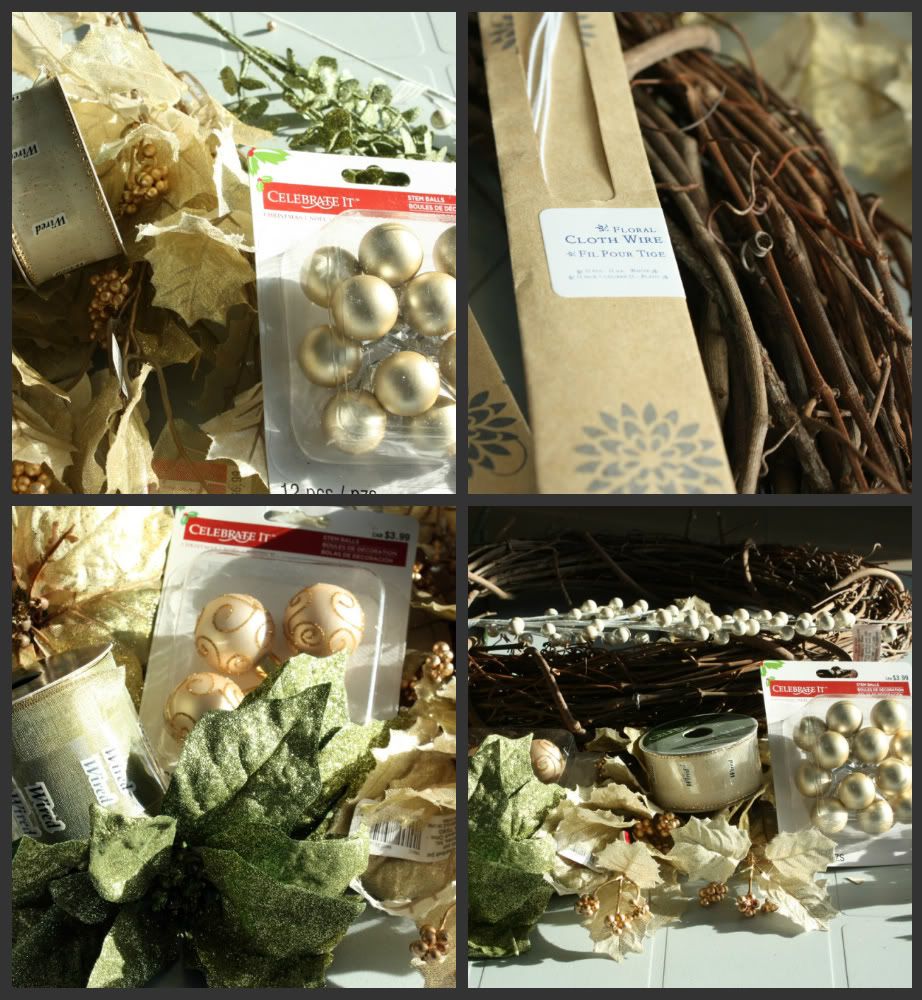 In keeping with the contemporary look I chose a grapevine wreath over the evergreen.
Those long narrow brown envelopes in the top right photo are green and white floral wire. Floral wire is really important when creating a wreath with a lot of elements, if you want them to stay securely in place for the long haul.
The first thing I did was use wire cutters to cut all the flowers, berries, and sprigs off the stems. Keeping some stems long just in case they needed to be wrapped several times.
They were still too small so I added another larger gold ball, and a button like this.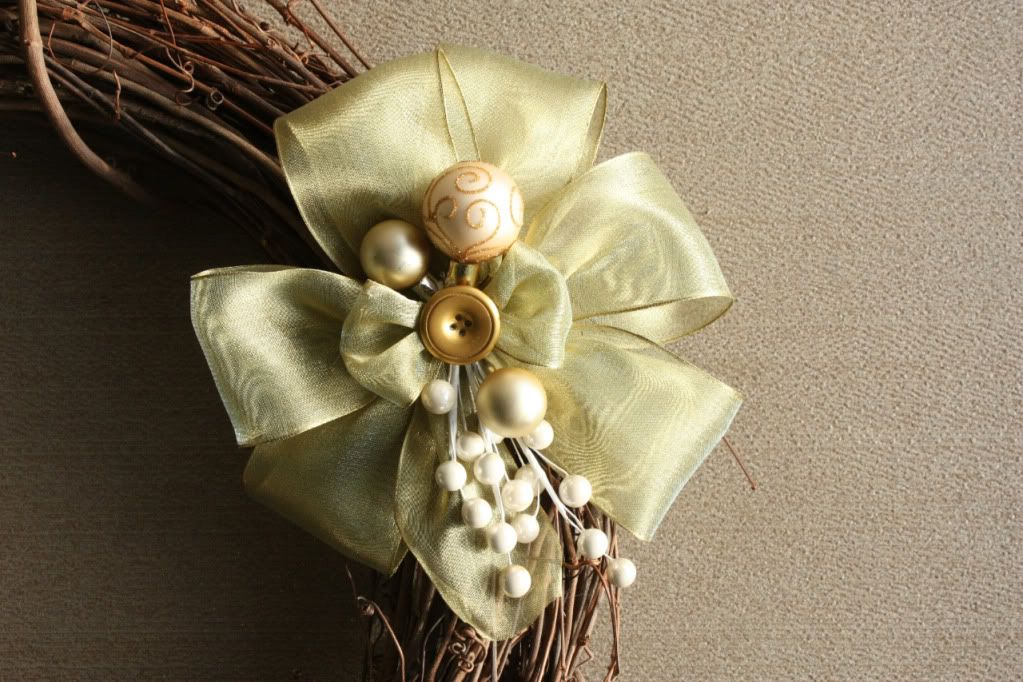 I actually added a piece of felt to the back of the bow before hot gluing it to the wreath. It will help to keep the bow secure.
When I was happy with the bow and its placement on the wreath, I began adding everything else. I started with two of the the larger flowers and built out around them. Most elements were simply stuck into the wreath like this, and secured with floral wire.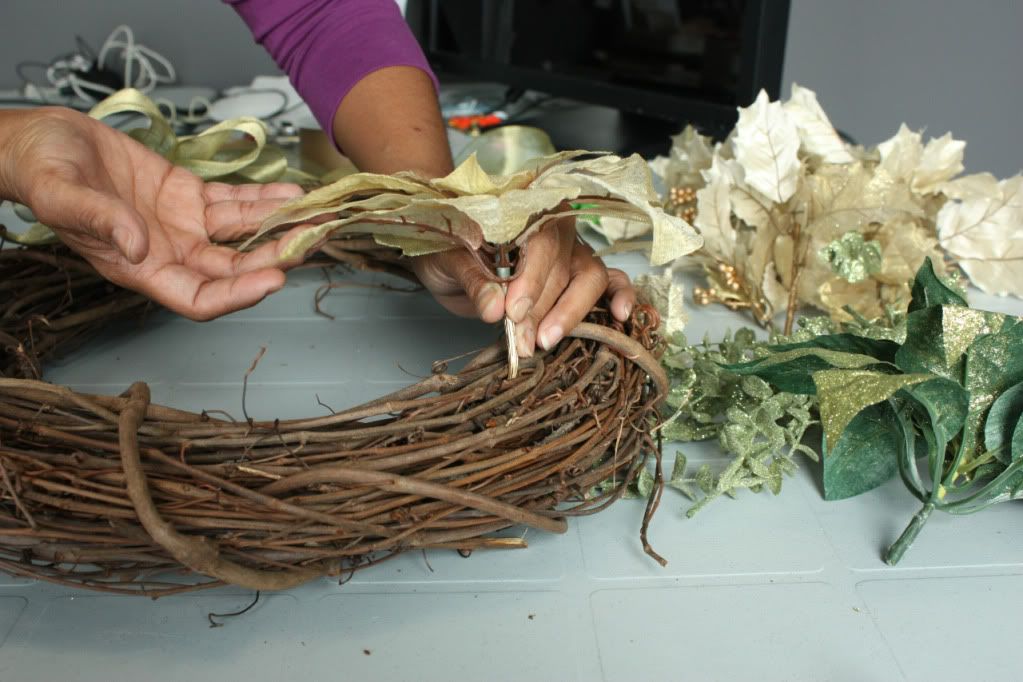 See the long stem I left on. I used the floral wire to tie it down to the wreath.
I kept adding, and securing with wire as I went, like this.
I added a little more trim in amongst the elements also. I simply tied it directly to the wreath and added the gold balls, and berries on top of it. I snipped triangle shapes into the ends of the ribbon to add a little flaire.
here
, on the SEM blog for your chance at that wonderful prize that's up for grabs at the end of the hop.
If you're playing along with the SEM hop (and you really should jump in on the fun, go
here
to start at Day 1) Your secret word today is just as this wreath is intended to be ...
gift
.
If this is your first visit,
and you'd like to keep up with my crafty creations, and musing feel free to become a follower and we can keep in touch.
Thanks for stopping by today friends,
♥ S.
Pin It