Jeannine is up today at Scrapping Everyday Miracles with a fun and and versatile sketch. There were so many ways to work it, that I had a fun time shuffling paper around until I found what I liked best. This month instead of sharing the sketch with you here, I thought I'd tease you and only show you my reveal.
Details:
I used my lovey new typewriter again and cut the strips out. I also pulled out an old set of flourish stamps I have and used black embossing powder to heat embossed them.
This photo is of Eden and me at Disney in front of the Nemo theatre. The Lily Bee papers are from
My Scrapbook Nook's
February kit.
I encourage you to head over to Scrapping Everyday Miracles to see the sketch first hand, and have a peek at the other reveals. While you're there you may want to check out the monthly challenge also, called "This is me".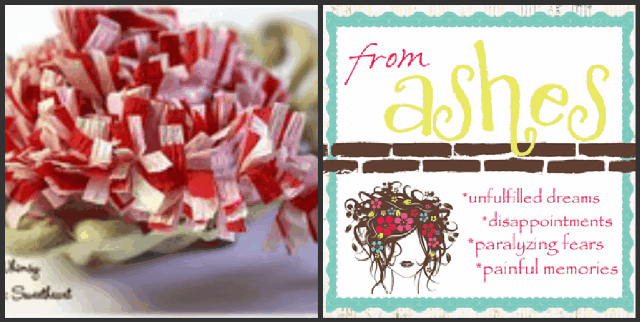 Did you know there are TWO great prizes up for grabs this month? Not only will you be eligible for a bundle of crepe paper fringe from Dot & Whimsy, you'll also be eligible for a spot in the upcoming Ashes to Beauty class.
I'd like to thank each of you who joined us for our impromptu blog hop this past weekend in honor of Nicole, our team leader. She was very touched by all the messages of love and encouragement. I used random.org to select the winner of my RAK. Congratulations to...
Rosalind, I will send you an email using the address the left. I'll give you until Friday to get back to me. Congratulations once again, I look forward to hearing from you soon.
Now head on over the
Scrapping Everyday Miracles
to check out the Sketch Challenge. I hope to see some of you playing along :)
Happy Monday friends!
♥ S.
Pin It