It's that time of the year where the sights and smells and sounds of the Christmas season are making their appearance all around us. As the Christmas collections were being revealed the
Oh Deer Collection
by Fancy Pants made the short list in my books for cutest collection. There are so many sweet elements to it I just had to create a project designed to use as many embellishment pieces as possible on one page.
This page using tiny prints of each of my girls showing off a favourite gift from last year allowed to me use a combination of several pieces from the
button set
, the ephemera pack, and the
6x6 pad
.
How about you? Have you started on your December projects? Would you like a chance to win some of this collection for yourself? If so, hop over to
this
post on the Paper Issues blog, and leave a comment telling us what your favourite holiday movie is. One winner will be chosen to receive this collection of goodies courtesy of
Paper Issues
.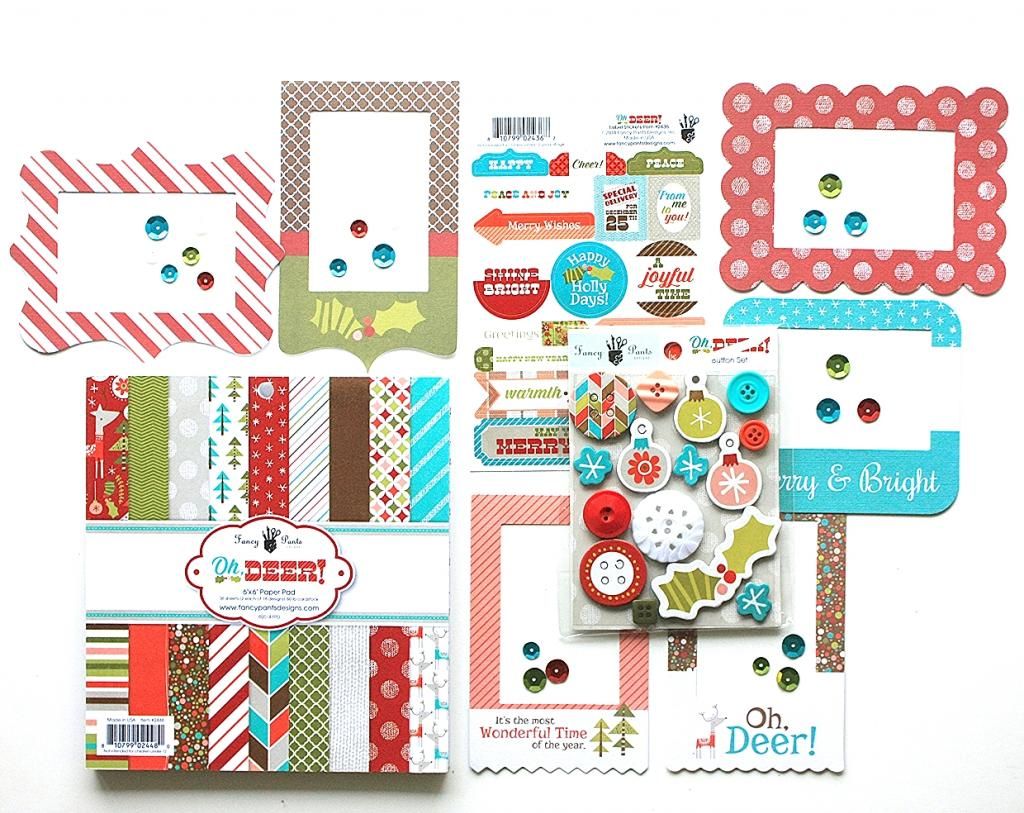 Winner will be announced in my next Product Spotlight blog post on the Paper Issues blog on November 26th.
This is the first of several Christmas projects I have completed over the past few weeks. I have been keeping a little secret, that I'll soon be able to let you in on *wink*.
In addition to this cute collection, there are still several
Christmas collections
available in the Paper Issues shop. Use code:SHERRI to save yourself 20% off your goodies. And remember all orders over $60 prior to discount ship for free within the US.
Pin It