Our kids sure know how to crack us up, especially Théa. Here is a kid that can be so passionate about her academics, and Dance one minute, and then come down the stairs with with her face completely face painted the next.
On this occasion she was dressed and ready to go to Dance Competition, but came down the stairs with these lens-less 3-D glasses on making silly faces. Of course I had to snap a couple of photos of her while I could.
I just love the way everything goes together so nicely, like the collection was made just for these photos. I'm going to link this layout up to the Paper Issues latest Issue "Say Cheese" sponsored by
Maya Road
. As usual this girl of mine has provided me with some cheesy photos for the issue. Check out the great link ups
here
, and add your own for a chance to win a Maya Road goodie bag of your own.
And don't forget you can use my code to grab some Maya Road goodies of your own and save 20% off your entire order.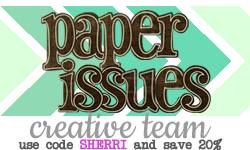 Thanks a bunch for stopping in today friends. Happy crafting!
Pin It